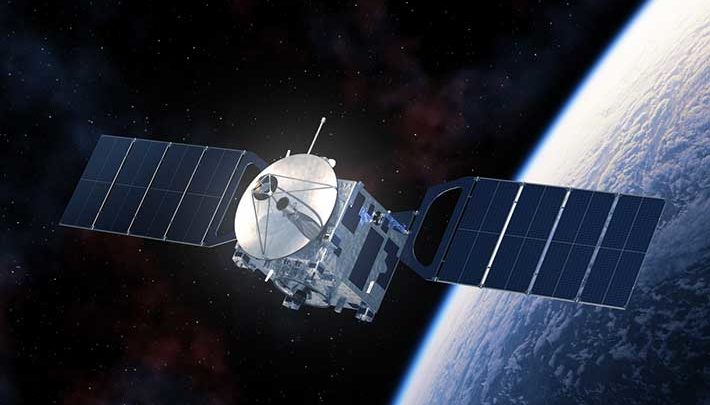 What is Carrier ID?
One of the major issues in the fight against satellite interference is the lack of carrier identification. If carriers are not identified when interference occurs, it is almost impossible to determine where the problem has come from. Therefore, by introducing Carrier Identification, in the form of an embedded code containing contact information, across all transmissions, interference can be mitigated almost as quickly as it was started, and it will significantly reduce the time taken to track and correct those day-to-day interference issues that do crop up.
Carrier ID relies on the support of the entire satellite industry, from equipment manufacturer's right through to the satellite operators themselves. The satellite community is looking at developing a universally agreed-upon approach for Carrier ID insertion, for all carrier types, to address the interference problem.
In order for Carrier ID transmissions to be a successful tool in the battle against RFI, equipment vendors and manufacturers need to deliver:
• Customer name
• Contact telephone number
• Geo coordinates (latitude, longitude)
• Modem manufacturer name
• Modem serial number
This will quickly identify the interference source. The goal is that, at any given monitoring location, a single system can extract the Carrier ID for any and all carrier types where Carrier ID insertion has been provided. This will allow satellite operators to communicate directly with the RFI source to resolve the incident.
What are Type Approvals?
A large market and low costs leads to vendors producing sub-standard equipment, such as cheap antennas with poor performance. Users and installers often create a problem by incorrectly matching equipment. This is interconnected with disastrous results; a classic example of this is the connection of too powerful an RF amplifier to a small, incorrectly matched antenna. Of course, if the equipment being used is not up to scratch, that will mean that erroneous signals are common, and therefore interference occurs.
For that reason, both IRG and GVF have been working hard to promote a system of type approval or system characterisation, as well as increasing industry awareness of poor products, to encourage users to procure compliant equipment and system design. Although Type Approvals ensure that a manufacturer's earth station equipment operates at the highest technical standards, it has been very much in the background for a number of years. GVF with IRG support are both trying to establish this practise as a norm.
By setting out exactly what the minimum requirements for satellite equipment should be, we can ensure that equipment exceeds those requirements and by promoting the initiative, we can ensure that any equipment not up to spec will simply not be purchased.
GVF and IRG are championing type-approval of antennas and associated equipment; auto-deploy and system design in order to mitigate signal interference and is working with manufacturers through the GVF Mutual Recognition Arrangement programme. The benefits of type-approved equipment are numerous. It demonstrates consistently superior performance, it can be accepted for a wider range of systems, there are lower commissioning costs and operators can be sure of rapid deployment and a top-quality connection in virtually any country.
What is the IRG / GVF Training & Certification initiative?
Today's increasing deployment of two-way, interactive, broadband satellite networks has created a major challenge for satellite and network operators, system integrators, manufacturers, and equipment installers throughout the world. Installation procedures for bi-directional satellite systems are complex. As demand for and installation of satellite solutions rises, and in the absence of an industry-standard installation training course, satellite industry companies are paying a price due to signal interference, network inefficiency, low mean time between failures, higher maintenance and after-sales service requirements, and impaired customer perceptions.
By far the easiest and most effective way to overcome this is through a process of training and certification. By giving those installers and indeed suppliers, the tools and skills to do their job effectively, we can greatly reduce the install errors. A system of installer certification can further incentivise that, but also means that operators looking for installers know exactly who has received the appropriate training to install an effective, well thought-out transmission site.
The GVF VSAT Installation & Maintenance Training Course was created to serve as the global industry standard for installers of bi-directional satellite earth stations. It was established by a consensus of expert volunteers serving in the GVF Education & Training Working Group.
The course was developed and is hosted by GVF's training partner SatProf, Inc. The course uses animation and simulator-based interactivity to highlight make learning easier. Technicians who successfully complete the training course are automatically added to the GVF Certified Installer Database.
GVF has also formed numerous partnerships with companies such as Intelsat and Gilat to train their installers and ensure that they all come up to the required standard.
IRG is actively supporting GVF on this matter and helping engage the new RFI EUI broadcaster group to enhance both in-house and contracted services, to ensure all personnel working on any satellite transmission system are properly trained and certified in a similar manner to that being promoted by GVF for VSAT.